Upcoming Events
Saxe Gotha's 23rd Operation Turkey: Nov. 22 from (3:30 - 8:30
pm) and Nov. 23 from (10 am - 1 pm).
You Can Serve Others By:
Donate money to purchase foods
Cook/Slice Turkeys and deliver to church by Wed. at 6:00 pm
Help with Food Preparation and Kitchen Duties on Wed. afternoon (3:00 - 8:30 pm) or Thurs. morning (8:30 - 10:00 am) for plate preparation and from (10:00 am on) to assist with clean-up
Deliver meals to the needy on Thanksgiving morning (10:00 am - 1:00 pm)
Please let Eve Barker know if you are available to deliver turkeys on Thursday - she needs to know in advance, so she can have a route ready for you!
Operation Turkey needs volunteers willing to be trained to be the leaders of this important missions outreach for 2018.
We are looking for people to shadow the current volunteer leaders during our 2017 Operation Turkey event in preparation for leading the 2018 Operation Turkey. We will train you and support you so that you are fully ready for this position. Without strong volunteers, Operation Turkey could not happen. If you have questions, please talk to Eve Barker. If you are interested and willing to give this a try, please email
Missions@saxegotha.org
.
---
Griefshare: Surviving the Holidays: Sun., Nov. 19 at 3:00 pm (Welcome Center). Those in grief after the loss of a loved one can learn practical strategies for
making it through the holiday season. Call 803-359-7770 to RSVP. Please register by Thursday, November 16.
Celebration of Service Recognition:
Please join us this Sunday after the 8:30 a.m. service in the
Light House Atrium for donuts and coffee as we celebrate Pastor Helen Harrison Coker's 11 Year Service Anniversary (10/01) and Pastor Jim Glatz's 10 Year Service Anniversary (9/23). We will also take this time to thank all our Pastors as a follow-up to Pastor Appreciation Month. Come say thanks and grab a quick snack before Sunday School.
Family Service Day
- Save the Date: Nov. 29th, Light House
Atrium, 6:30-7:30 pm. Children, youth and parents meet to serve together around the church doing projects. Contact Justin for details:
jhall@saxegotha.org
.
H2O Ski Retreat:
Dec. 28-30, Winterplace, WV. Middle School
and High School students will have a great time of fun and fellowship. Students can either ski for the day, tube for 2 hours or hang out in the lodge. Pricing is as follows:
Skiers- $190, Tubers- $130, Lodge Crew- $115. Bibs and helmets can also be rented for $10 each. *No first-time snowboarders allowed on H2O ski trips.
The registration deadline is THIS WEEK - 11/19.
Please register online at the link below:
---

Children's Christmas Events:
Children's Christmas Celebration
on Sunday, December 3rd from
9:45-10:30 am in the gym. All children and their parents ages 2 & up are invited to join us. We will enjoy the telling of the Christmas Story through song, make a keepsake craft and have breakfast together! Last name A-L bring something sweet, last name M-Z bring something savory to share. Hot cocoa, drinks and coffee will be provided. We are also collecting donations for LICS-please bring a new board game as your gift for a child in need that morning!
Town of Lexington Christmas Parade
on Sunday, Dec. 3 at 3:00
pm in downtown Lexington. Next Generation Ministries invites our entire church family to represent SGPC in the parade. You can walk, push the stroller or ride on our trailer in the parade. All ages are invited! Parade begins at 3:30 pm. Let Lori know if you will be participating:
llowman@saxegotha.org
.
Next Gen Family Party
in the Light House immediately following the parade. Contact Mary for more details:
mknobeloch@saxegotha.org
.
---
Love a Family assists families in need via local agencies. The trees
will be up starting Sunday, Nov. 19 in the narthex and Light House atrium. Please select a recipient tag off of the tree to purchase the requested gifts. All gifts are due by Dec. 10. Questions? Contact Kathy Seymour
4kathys@gmail.com
.


Love Offering:
We will again collect a Christmas Love
Offering for the SGPC staff members this year on the following Sundays -
November 26, December 3 and December 10.
If you would like to make a contribution, please use the Love Offering envelopes and/or note in the memo line of personal checks "staff love offering". Thank you for all that you do in support of our church employees in recognizing their dedication to the mission of Saxe Gotha
.

Sermons Available Online:
To listen to past sermons, please go to
www.saxegotha.org/media
.
H2O Ski Retreat:
Dec. 28-30, Winterplace, WV. Middle School
and High School students will have a great time of fun and fellowship. Students can either ski for the day, tube for 2 hours or hang out in the lodge. Pricing is as follows:
Skiers- $190, Tubers- $130, Lodge Crew- $115. Bibs and helmets can also be rented for $10 each. The registration deadline is 11/19. *No first-time snowboarders allowed.
Please register online at the link below:
https://www.easytithe.com/f/f2.asp?formid=9f6b1b91-784d-4142-937b-85d64d0ebc8d
Exam Care Packages to College Students:
Items needed:
Individually wrapped packages of microwave popcorn, hot chocolate, granola bars, crackers, hard candy and chap stick. Please drop these off in the main office. If you have a college student, please email Mary Knobeloch,
mknobeloch@saxegotha
with his or her name, mailing address, college name and email address.

Senior Adults Luncheon:
Please let us know if you are interested
in having luncheons several times a year. Beginning Nov. 16 with a luncheon cooked by Jim David with entertainment by Cathy McGill and Carolyn & Michael Sosebee at 11:30-1:30 pm in Room 151. $7 per person (payable at the door). Volunteers are needed to set-up and clean-up. Reservations Required- RSVP to Carol Harden at 217-652-2768 or
carol031569@yahoo.com
by Nov. 14.

Wednesday Night Dinner at 5:30 in the gym and classes at 6:30. Wednesday Night Dinners will resume January 10.
We have a number of Adult classes on Wednesday nights, Sunday nights and Monday mornings. Please click here for the full listing of
Adult Classes
. For the children's/youth ministry class, as well as some multi-generational classes, please click here:
Children's / Youth Classes
.
Bus Driver and After-School Teachers Wanted:
The CDC has a temporary position (which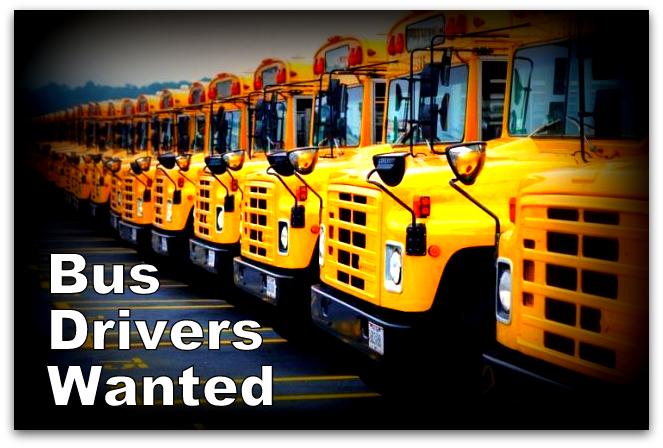 might develop into a permanent position) available picking up two elementary schools Monday-Friday from 1:00-3:30. The driver must have a CDL license. Also, After-School Teachers are needed in the CDC's extended care program. Please contact Hope Andrews if interested
handrews@saxegotha.org
or 359-7770 ext. 26.
Weekly Before School Student Ministry Small Groups meet on
Wednesday mornings.
Middle School
-
6:45 - 7:45 am at Joel's house. Shuttle to school is available for middle school students. RSVP to:
jbrantner@saxegotha.org
. Breakfast is available-no cost.
High School
- 6:45 - 7:45 am at Chick-fil-A (across from church). Students need transportation to and from small group. You will have time to purchase your breakfast.
High School Girls Bible Study: Monday evenings at 6:00 pm at Gaby Gonzalez's apartment). Contact Gaby to let her know you are coming and to get her address: 803-873-7316. The group will grow closer together to the Lord through a study of the book of Hosea.


F.I.S.H Teams: 11/26: Team 6, 12/3: Team 1, 12/10: Team 2, 12/17: Team 3, 12/24: Team 4, 12/31: Team 5
---
Lexington One Backpack Program:
Saxe Gotha will be partnering with Lexington School District One to support the Backpack Program. As a partner, we will help fill backpacks and send them to schools for weekly distribution to children who have great need. Each child identified as having need will receive a backpack filled with child-friendly, nutritious, easy-to-open food to last over the weekend.
Items Needed for Backpacks:
juice boxes
cereal/granola bars
snack crackers
single serving cereal boxes/bowls
raisins
peanut butter
fruit cups/pouches (please no applesauce cups)
pudding cups
oatmeal packets
If you, your family, SGPC circle or small group is interested in donating food or packing bags to assist with this Lexington One effort, please contact Holly Waldrip (
waldrip@sc.rr.com
). Also, you can place donations in the blue bin in the church main office. Thanks for caring for children in need in our community!
---
Upward Basketball Practices:

Upward practice on Mondays.
"B" Teams (3rd & 4th grade) will practice on Mon., 6:00 - 8:00 pm
"A" Teams (K5-2nd grade) will practice on Tues., 6:00 - 8:00 pm
"C" Teams (5th & 6th grade) will practice on Thurs., 6:00 - 8:00 pm
All teams will practice on Sat., beginning Nov. 4th, from 9:00 am - 12:00 pm.
Please call Terry 803-331-1622 or Pete 803-608-9835 with questions.


If you like to knit, or would like to learn to knit, we invite you to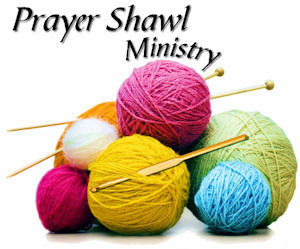 join the Prayer Shawl Ministry group. Meets on the 1st & 3rd Thursdays of the month in the Main Building, Room 154 from 10-11:30 am. Questions? Please call Polly Askew at 803-359-7263.


Sermons Available Online: To listen to past sermons - www.saxegotha.org/media.
Stephen Ministry
is our congregation's one-to-one care
giving ministry. These connections are confidential and matched up by gender. God works through Stephen Ministers to plant a seed of hope and healing in a person whose life seems barren and forlorn because of crisis or tragedy. What do Stephen Ministers do? These individuals listen to people in need, explore feelings, pray, share Christ's love, maintain confidentiality, and attend to the care-giving process, while leaving the results to God. Stephen Ministers have big hearts. If you are feeling unloved or need a friend, contact Jon Myers at (803)727-0322, referral coordinator for men, or Carol Perrin at (803)917-6690, the referral coordinator for women. Please know that your identity and requests are kept confidential.
Nailbenders meet at 8:00 a.m. (Second Saturday of the month) at the Lexington Chick-fil-A (5560 Sunset Blvd.) then leave from there to assist individuals in need. Everyone is welcome to help! Contact Keith Hall with questions: Nailbenders.sg@gmail.com..