Upcoming Events
Join us March 4 after the 11:00 services in the Light House. We will enjoy a special message from Stacy Watts.
Register here
for this event and some Boy Scout BBQ to eat during the event.
---
Lexington Choral Society's Concert
''Sounds of the Spirit" will
feature some of the finest spirituals and gospel music ever written. This concert will take place at
7:30 pm on Friday, March 2
at Saxe Gotha Presbyterian Church and will
feature special guests, The Claflin University Choir,
along with the mighty sounds of the Lexington County Choral Society.
Tickets will be available one hour prior to the concert event or may be purchased in advance at Scott's Furniture or Unisex Styles of Lexington. Tickets may also be purchased online at
www.LexCoChoralSoc.org
.
---
Born to be Brave Event -
Friday, April 13 at 6:30 pm in the Light House.
From the creators of Secret Keeper Girl, this "Boys Only" event is a one-night father-son adventure where fathers and father figures will learn to lead their sons in becoming Godly men. There will be live worship featuring the Allan Scott Band.
Fathers will be given the tools to connect without feeling awkward.
This will without a doubt, be an action-packed guys night out!
Become a better Dad in just 2.5 hours!
If you know a boy age 7 - 17, this is a night you don't want to miss!
Purchase tickets
at
https://borntobebrave.brushfire.com
or at the church office
receptionist desk (General Admission Tickets are $22 in advance and $25 at the door. There are also a few Premium reserved seating tickets available for $30).
Please let Lori know if you are able to volunteer:
llowman@saxegotha.org
.
---
Boy Scouts BBQ:
BBQ tickets will be sold on Sunday February 18
and 25 after the 8:30 am service and before and after the 11:00 services. We will have limited ticket sales on the day of the BBQ (March 4) outside the kitchen. We will deliver chicken meals on March 4 after Sunday School (take out 10:30-11:00) and again at the completion of the 11:00 services (after 12:00). At 12:00, individuals can choose to eat in the gym or take out.
Chicken meals are $8.00 and chicken strips meal for children is $3.00.

Drive Thru Prayer: (Beginning April 17, 7:00-8:00 am, SGPC
Parking Lot)
Join together as we love and support community members in need of prayer. We will need prayer warriors, enthusiastic sign holders and traffic directors. To Volunteer, contact Loretta Gobbel at 319-4608 or Pete Eckert at 608-9835 or email
missions@saxegotha.org.


Lily Sales: February 25, March 4 and March 11
in the Preschool Sunday
School hall and LH Atrium. Will be displayed during Easter. Lilies are $15 and checks should be made the SG Presbyterian Women. Contact Sandy Walker:
swalksan@aol.com
.
Pray for our South Sudan Mission Team:
South Sudan has been at war for five of its seven years of existence, and there is no end in sight. 4.5 million of its 12 million citizens have been displaced. 7 million require humanitarian assistance. 2/3 of the counties have suffered famine and acute levels of food insecurity persist. The current peace talks are failing because of the continued intransience of the government. In this environment our mission team is working in Kakuma Refugee Camp seeking to bring safe water, health care, Talking Bibles, and the Gospel of Jesus Christ along with encouragement and trauma healing. Please pray for Greg Force and the rest of the team during their trip.

Presbyterian Women's Spring 2018 Luncheon:
SAVE-THE-DATE: April 29 at 12:30 pm in the Gym. Tickets will be sold in advance - details to follow. Sherry Thrift Bradshaw will be speaking on "The Courage to Be Different," focusing on John 15:11.

Senior Adult Dinner & LCCS Concert
(Friday, March 2, 2018 at
5:30 pm)
Please join us in Room 151 for dinner, followed by the Lexington County Choral Society's concert at 7:30 pm in the Sanctuary. Reservations required by Tuesday, February 27. Please call Pansy at 359-7770, ext. 11 or
pfloyd@saxegotha.org
. Dinner $8/Concert $12.

Classics Senior Adult Luncheon
Thursday, March 15, 2018 (11:30 am - 1:30 pm) SGPC Gym.
Please
Note:
Lunch will be served at 11:45 a.m. which allows the students time to return to school. Cost: $7.00 payable at the door (cash preferred). Entertainment: Saluda River Academy for the Arts Student Choir. Lunch prepared by Jim David. Reservations required by March 12. Please call Pansy at 359-7770, ext. 11 or
pfloyd@saxegotha.org
.

Respite Care - Volunteers Needed!
On-site care, love & support for special needs families.
Join in the fun and personal reward of serving others as we provide on-site care, love and support for special needs families and their guests. Volunteers younger than 14 years can come and serve with their families. Youth above 14 do not need parents to attend. This is a terrific way to share God's love with families in our community. To Volunteer, contact Sara Webber 957.9421 or email
2webber4@gmail.com
or email
missions@saxegotha.org
.
Every 3rd Saturday of the Month
4:30 pm - 7:00 pm
(SGPC CDC/Preschool area)
---
SGPC Prayer Garden Dedication:

In the early 1990's, Shirley Murray started the prayer garden and added a memory stone to honor her husband Tom, who had gone to be with the Lord. Since 2007, Jane Jones has planted and cared for the garden. A beautiful arbor was built and installed by Evan Birchmore for his Eagle Scout project.
Most recently, a generous gift was given to Caring Connections from Esther Ferrell's family, the Werners and the Koons, because of CC members who had faithfully visited Esther. Caring Connections then placed an angel with a plaque in the prayer garden in memory of Esther and cross with a plaque to honor Jane.
We thank Jane Jones for her quiet ministry of hope that allows for a special place of prayer for all to enjoy.
---
Volunteers Needed for The Bereavement Ministry:
If you enjoy cooking, baking or serving others, please prayerfully consider volunteering to help with the Bereavement Ministry. We provide light food for receptions following funerals for Saxe Gotha members or a meal for family members on the day of a funeral. This could not happen without help from Saxe Gotha members. If you think you may be interested in helping with this much needed Ministry please call Vicki Williamson at 803-957-5068 for more information.
Lexington Medical Center FREE Health Assessments:
Monday,
March 26, 2018 (7:30-10:00 am in Room 155 MB). Requires 12 hour fasting except water. Free Screening include: Blood Pressure Assessment, Glucose (blood sugar), and total Cholesterol testing. Must make an appointment, email Pansy Floyd
pfloyd@saxegotha.org
or call 359-7770.

Volunteer Needed to Coordinate Flowers for the Altar Table:
We need a person or two to volunteer to be the coordinator for the altar flowers in the sanctuary. Jan Harrison would be happy to train a new volunteer as she passes the torch.
Renewal -
Don't forget to join the Scripture memory challenge,
Renewal. It's not too late to begin. For more details and to stay up to date, check out the Renewal Facebook page. All you need to do on the 1st and 15th of the month is post your name, city, state and scripture. Let's join together and fill our hearts with scripture!
Saxe Gotha Child Development Center Registration (2018-2019):
Preschool/Extended Care Registration for 2, 3 and 4 year olds is now open. Summer/Afterschool Registration: Current Student (Mar. 5-16), Siblings (Mar. 19), Church Member & Prior Student (Mar. 20) and Registration Opens to Public (Mar. 23). Questions?
handrews@saxegotha.org
.
Youth Before-School-Small-Groups
meet on Wednesday
mornings.
Middle School
- 6:40 - 7:25 am at Joel's house (108 Arnwood Court, 29072). Shuttle to school is available for middle school students. RSVP to Joel Brantner at
jbrantner@saxegotha.org
. Breakfast is available-no cost. Small Group Study:
Ephesians: What is the Gospel?
High School - 6:45 - 7:45 am at Chick-fil-A (across from church). Students need transportation to and from small group. You will have time to purchase your breakfast. Small Group Study: Book of 1 Corinthians.

Summer Youth Conferences:
Word of Life Camp (July 8-13)
Youth Retreat for Middle School students.
Click Here to Register.
RYM Colorado (June 11-16):
High School Youth Retreat. The RYM conference is now full. At this time, students that register will be put on a waiting list. Contact Mary Knobeloch with questions:
mknobeloch@saxegotha.org
.
THERE IS STILL TIME TO JOIN OUR BELIZE MISSION TEAM.

The list of people joining our Belize Mission trip team is growing but we are hoping to add some more members. The dates are July 30 - August 6 and the total cost is $1500. We will be working with children in two different villages in southern Belize. If you would like to sign up or just want more information, please contact Eve Barker at evebarker@netscape.net.

F.I.S.H Teams: 2/25: Team 1, 3/4: Team 2, 3/11: Team 3, 3/18: Team 4, 3/25: Team 5.


Lexington One Backpack Program:
Saxe Gotha will be partnering with Lexington School District One to support the Backpack Program. As a partner, we will help fill backpacks and send them to schools for weekly distribution to children who have great need. Each child identified as having need will receive a backpack filled with child-friendly, nutritious, easy-to-open food to last over the weekend.
Items Needed for Backpacks:
juice boxes
cereal/granola bars
snack crackers
single serving cereal boxes/bowls
raisins
peanut butter
fruit cups/pouches (please no applesauce cups)
pudding cups
oatmeal packets
If you, your family, SGPC circle or small group is interested in donating food or packing bags to assist with this Lexington One effort, please contact Holly Waldrip (
waldrip@sc.rr.com
). Also, you can place donations in the blue bin in the church main office. Thanks for caring for children in need in our community!
---
If you like to knit, or would like to learn to knit, we invite you to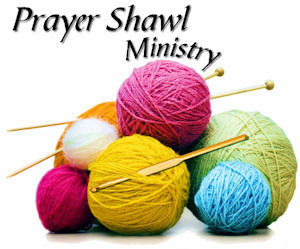 join the Prayer Shawl Ministry group. Meets on the 1st & 3rd Thursdays of the month in the Main Building, Room 154 from 10-11:30 am. Questions? Please call Polly Askew at 803-359-7263.


Stephen Ministry
is our congregation's one-to-one care
giving ministry. These connections are confidential and matched up by gender. God works through Stephen Ministers to plant a seed of hope and healing in a person whose life seems barren and forlorn because of crisis or tragedy. What do Stephen Ministers do? These individuals listen to people in need, explore feelings, pray, share Christ's love, maintain confidentiality, and attend to the care-giving process, while leaving the results to God. Stephen Ministers have big hearts. If you are feeling unloved or need a friend, contact Carol Perrin at (803)917-6690, the referral coordinator. Please know that your identity and requests are kept confidential.
Nailbenders meet at 8:00 a.m. (Second Saturday of the month) at the Lexington Chick-fil-A (5560 Sunset Blvd.) then leave from there to assist individuals in need. Everyone is welcome to help! Contact Keith Hall with questions: Nailbenders.sg@gmail.com.

Sermons Available Online: To listen to past sermons, please go to www.saxegotha.org/media.

Saxe Gotha Library: For a complete listing of the titles in the Saxe Gotha library, please click here.