Upcoming Events
Christmas Service Project:
Sun., Dec. 23 - Sunday School will be at 9:00 a.m. then all services come together for a brief message at 10:00 am followed by a service project at 11:00 am. We would like to encourage you to put together small gift bags containing items like socks, gloves, hand lotion, hand soap or sanitizer, lip balm, etc. (no food please), whether or not you are attending on Dec. 23. Please bring these items to the narthex on or before Dec. 23.
Christmas Eve Services:
Mon., Dec. 24, at 4:00 pm (Families), 5:30 pm (AWE Contemporary in LH); 7:00 pm (Traditional). Childcare is provided at the 4:00 pm and 5:30 pm services.
Dec. 30 Worship:
Traditional Services at 8:30 and 11:00 am. Contemporary Service at 10:45 am. Sunday School at 9:45-10:30 am.
Church Offices will be closed on December 24, 25 and 31 and January 1.
---
GriefShare:
Join us on a journey of faith, hope and healing.
GriefShare is a 13-week seminar and support group designed for those who have experienced loss. Each session is self-contained and includes a video featuring some of the foremost Christian experts on grief, followed by a group discussion. Grief Share meets every Sunday in the Welcome Center from 2:00 - 4:00 pm, beginning January 6. Cost is $15 for the workbook. To register, call Renee Starnes at 803-359-7770 or email her at
rstarnes@saxegotha.org.
---
Saxe Gotha friends and family,
Donnelle and I are excited to formally announce that we are going to become grandparents in February. While we love our grand dogs, having a new baby boy to cherish has us over the moon with excitement.
We couldn't imagine a way to celebrate without including all of you, so we're hosting a reception immediately after the 11:00 worship service on Sunday, January 6 in the fellowship hall. Please come greet our oldest daughter and son-in-law, Stefanie and Jeff Cain, and enjoy light refreshments with us. Baby Cain doesn't have a name yet, but we know he is a boy!
We'll have cards available for you to write your best grandparent advice for us as well as parenting tips for Stefanie and Jeff. We look forward to sharing our excitement with our church family. Hope you can join us!
Blessings!
Pastor Jim
---
Love Offering:
We will again collect a Christmas Love Offering for
the SGPC staff members this year in December. The envelopes are in the pews and can be turned in to the offering plate or church office. If you would like to make a contribution, please use the Love Offering envelopes and/or note in the memo line of personal checks "staff love offering".
Thank you for all that you do in support of our church employees in recognizing their dedication to the mission of Saxe Gotha.


Saxe Gotha Child Development Center Positions Available:
The CDC is looking for individuals who love working with
children from K5-5th grade. The hours are Monday-Friday, 2:30-5:30. Please contact Hope Andrews for more information at
handrews@saxegotha.org
or 803-359-2058.




Church Blueprints and Drawings:
The Session Facilities Committee is attempting to gather all of the church construction drawings and other documents into one
area and make them available via computer to those needing them. We are still missing drawings of some of the phases of expansion. If you have, or know of someone who has (such as past members) any plans or drawings, please bring them to Alisha Hudson or Jennifer Dever at the church office, or call or email Flip Law at 803-727-7795 or
cu1969tiger@gmail.com
.

Memory Café
(November 29, 10:30-11:30 am in the LightHouse) provides a gathering place for friends with Alzheimer's (or other dementias), along with their caregivers and families, to relax and enjoy
socialization, refreshments, discussion and Christ-centered encouragement. Contact Jennifer Dever:
jdever@saxegotha.org
or 359-7770 ext. 63 if you are interested in volunteering or attending.
Wednesday Night Dinner at 5:30 and Classes at 6:30:
Wednesday Night Dinner and Classes will resume on Jan. 9.

WANTED:
A few good women to provide one dish per month to the Sistercare
shelter in West Columbia. Contact Stacey Rowlette for further information: 803-312-5570 or
srowlette@sc.rr.com
.
Prayer Shawl Ministry:
If you like to knit, or would like to learn to knit, this group is for you. Meets on the 1st & 3rd Thursdays of the month in the MB, Room 154 (10:00-11:30 am). Questions? Please call Polly Askew at 803-359-7263.




Temporary Location Change for Nailbenders
:
Meet at 8:00 a.m. (Second Saturday of the month) at
the
Lexington IHOP
(while the Chick-fil-A at 5560 Sunset Blvd. is under construction) then leave from there to assist individuals in need. Everyone is welcome to help! Contact Keith Hall with questions:
Nailbenders.sg@gmail.com.
Drive Thru Prayer:
(December 18, 3rd Tuesday of the month) 7:00-8:00
am, SGPC Parking Lot. Join together as we love and support community members in need of prayer. We will need prayer warriors, enthusiastic sign holders and traffic directors. In November, 13 volunteers came and 20 cars stopped in. Two people even stopped to pray for our ministry. To Volunteer, contact Loretta Gobbel at 319-4608 or Pete Eckert at 608-9835 or email
missions@saxegotha.org
.

Usher Ministry:

Would you like to help out by being anUsher, Greeter or Crew member?
If you would like to enjoy fellowship in serving, join the FISH team. Contact Deck Hudson 359-5482 / email
spursusc@aol.com
.
Amazon Smile
: When shopping on Amazon.com, please remember to
go through
smile.amazon.com
. This sends donations to Saxe Gotha with each purchase.
Volunteers Needed for The Bereavement Ministry:
If you enjoy cooking, baking or serving others, please prayerfully consider volunteering to help with the Bereavement Ministry. We provide light food for receptions following funerals for Saxe Gotha members or a meal for family members on the day of a funeral. This could not happen without help from Saxe Gotha members. If you think you may be interested in helping with this much needed Ministry please call Vicki Williamson at 803-957-5068 for more information.

Flower Ministry: The presence of flowers in the Sanctuary on Sunday m
ornings brings added beauty and Glory to God during our weekly gatherings for worship. There is a notebook available on the podium in the Narthex to sign-up to provide flowers or you can contact Robin Wilkes at: 803-530-7603.
Renewal -
Don't forget to join the Scripture memory challenge,
Renewal. It's not too late to begin. For more details and to stay up to date, check out the Renewal Facebook page. All you need to do on the 1st and 15th of the month is post your name, city, state and scripture. Let's join together and fill our hearts with scripture!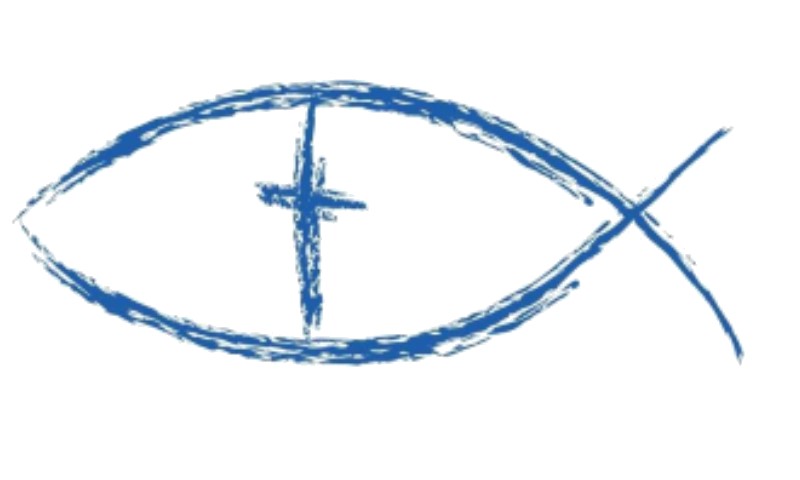 F.I.S.H Teams: 12/23: Team 2, 12/30: Team 3.
Lexington One Backpack Program: (Club 45 is packing on Sept. 30)
Saxe Gotha partners with Lexington School District One to support the Backpack Program. As a partner, we fill backpacks and send them to schools for weekly distribution to children who have great need. Each child identified as having need receives a backpack filled with child-friendly, nutritious, easy-to-open food to last over the weekend.
Items Needed for Backpacks:
juice boxes
cereal/granola bars
snack crackers
single serving cereal boxes/bowls
raisins
peanut butter
fruit cups/pouches (please no applesauce cups)
pudding cups
oatmeal packets
If you, your family, SGPC circle or small group is interested in donating food or packing bags to assist with this Lexington One effort, please contact Holly Waldrip (
waldrip@sc.rr.com
). Also, you can place donations in the blue bin in the church main office. Thanks for caring for children in need in our community!
Stephen Ministry
is our congregation's one-to-one care
giving ministry. These connections are confidential and matched up by gender. God works through Stephen Ministers to plant a seed of hope and healing in a person whose life seems barren and forlorn because of crisis or tragedy. What do Stephen Ministers do? These individuals listen to people in need, explore feelings, pray, share Christ's love, maintain confidentiality, and attend to the care-giving process, while leaving the results to God. Stephen Ministers have big hearts. If you are feeling unloved or need a friend, contact Carol Perrin at (803)917-6690, the referral coordinator. Please know that your identity and requests are kept confidential.
Sermons Available Online: To listen to past sermons, please go to www.saxegotha.org/media.

Saxe Gotha Library: For a complete listing of the titles in the Saxe Gotha library, please click here.