Upcoming Events
Registration is Now Open for Saxe Gotha Vacation Bible School:
Game On VBS (June 18-22) - (Rising 4's to Rising 6th Grade)
Click here to register.

VBS Donations List:

Graham Crackers: 20-14 oz boxes
Mini Milk Chocolate chips: 5- 10 oz packages
Mini Marshmallow: 38- 10.5 oz bags
White frosting: 35- 16 oz cans
Ritz crackers: 15-10 oz boxes
Mini doughnuts, chocolate and powdered sugar: 23 bags of 18 per bag of each kind.
Large pretzel rods: 18-12 oz bags
Skittles: 28-15.4 oz bags
M&M's, plain: 15- 19.20 oz bags
Goldfish crackers: 4-30 oz boxes
Small soft flour tortillas: 20 per bag - 7 bags
String cheese sticks: 12 per bag - 6 packs
Small pretzel sticks: 3-16 oz bags
Gummy bears: 3-14 oz bags
Small soft flour tortillas: 20 per bag -7 bags
Small pretzel sticks: 3-16 oz bags
Granola bars: 8 boxes of 6 per box
Single serve chip packs: 2 bags of 20 single bags
Lance Cracker packs: 4 boxes of 8 packs per box
Juice boxes: 5- 10 packs
Individual cookie packs: 2-12 packs
Bottled water: 2-24 bottles cases
1200: Paper plates (7 inch) no Styrofoam
2000: 6 or 8 oz cups
Please place all donated items in the blue bins in the church office or Light House Atrium.

Drive Thru Prayer is Growing!
Please continue to lift up the Drive
Thru Prayer Ministry. We see God's hand at work with this ministry. On Tuesday morning, 18 cars stopped by, up from our first event where 5 cars came for prayer. Such a positive experience for all involved! One person was so moved by the Holy Spirit that she turned around at Lowe's and came back to the church for prayer. Several attendees couldn't turn in at the first entrance, but turned at the light and came back through the parking lot to make sure they didn't miss the prayer opportunity. Still another person shared that she wasn't able to stop last month, but she prayed in her car and then felt led to pray with a co-worker when she arrived at her office. God is certainly at work!
Drive Thru Prayer:
Tuesday, June 12 (Just for June - 2nd Tuesday of the month so it will not conflict with VBS)
7:00-8:00 am, SGPC Parking Lot. Join together as we love and support community members in need of prayer. We will need prayer warriors, enthusiastic sign holders and traffic directors. To Volunteer, contact Loretta Gobbel at 319-4608 or Pete Eckert at 608-9835 or email
missions@saxegotha.org
.
The Church Office will be closed on Monday, May 28 in observance of Memorial Day.
---
Summer Combined Sunday School:
(June 3 - July 29) Room 151 MB,
9:45 -10:30 am. Any and all adults are welcome to join us, whether they go to Sunday school on a regular basis or not. We will study Colossians, along with the sermon series. Questions? Contact HH Coker at
hcoker@saxegotha.org
or 359-7770 ext. 40.
| | | |
| --- | --- | --- |
| Date: | Passage: | Topic: |
| June 3 | | Introduction |
| June 10 | Col 1:1-14 | The Fruit of the Gospel |
| June 17 | Col 1:15-29 | Christ Supreme |
| June 24 | Col 2:1-7 | God's Treasure Revealed |
| July 1 | Col 2:8-3:4 | Complete in Christ |
| July 8 | Col 3:5-17 | Old Clothes, New Clothes |
| July 15 | Col 3:18-4:1 | The Christian Household |
| July 22 | Col 4:2-18 | Together in Prayer |
| July 29 | | End of Class Social! |
---
Summer Choir Schedule:
May- No rehearsal on May 30.
June- Regular rehearsals, except for no rehearsal on June 13.
July- God and Country Service on July 1. Rehearsals on July 11 and 25. No rehearsal on July 4 or 18.
August- Rehearsal on August 15. No rehearsals on August 1, 8 and 22.
Regular rehearsals resume on August 29.

Migrant Ministry - June 5:
Saxe Gotha is sponsoring the
June 5th Migrant Ministry Dinner. Please let us know if you can volunteer to set-up and serve the dinner or provide a fruit salad or dessert item. To Volunteer or provide food, contact Pete Eckert at 608-9835 or email
missions@saxegotha.org.

New Online Event Registration:
Saxe Gotha has a new online event registration system. To see all of the events that are open for registration, please
click here.

Saxe Gotha Summer VBS, Activities and Camps - Registration Now Open!
Game On VBS (June 18-22)
- (Rising 4's to Rising 6th
Grade)
Click here to register.
Children's Summer Activities
-(Rising 4's to Rising 5th Grade)
Click here to register.
Mission Day: June 14 from 8:30-1:00 for rising 2nd/3rd graders: $15
Bible Book Club: Rising 4K-5th graders meet June13, July 11, July 25, August 8 from 10:00-11:30; $20 for the first child ($10 for each additional child): $20 - $40
Water Day: June 28 from 9:00-12:00 for rising 4K/5K/1st graders: $5
Mission Day: July 10 from 9:00-1:00 for rising 4th/5th/6th graders: $15
Marathon of Madness: July 20 from 12:00-10:00 for rising 2nd-5th graders: $50
Mission Day: July 26 from 9:00-12:00 for rising 4K/5K/1st graders: $10
Elementary and Middle School Art Camps, Bible Book Club, VBS, Kelly's Be Your Own Hero Camp, Basketball Camp, Tech-Know Time LEGO Robotics Camps, Kelly's Flip-Fly Gymnastics and Kelly's Survivor Ninja Challenge Camp.
To find out more and register:
www.saxegotha.org/ministries/recreation-health
and click on Summer Camps. If you have questions, please contact Pansy Floyd at
pfloyd@saxegotha.org
or call 803-359-7770 ext. 11.
Prayer Shawl Ministry
group will not meet during June, July and
August. They will gather again on Thursday, September 6. Meets on the 1st & 3rd Thursdays of the month in the MB, Room 154 (10:00-11:30 am). Questions? Please call Polly Askew at 803-359-7263.
Debt Free in Three Yard Sale:
The Saxe Gotha Yard Sale will be held on Saturday, July 21, from 8:00 am until 1:00 pm in the Atrium of the Lighthouse. The yard sale will benefit the Debt Free in Three program. Please consider volunteering, donating items and spreading the word. Contact: Kathy Seymour:
4kathys@gmail.com.
Saxe Gotha Aerobics:
Exercise with the "SG Angels"- aerobics,
body sculpting and ballet barre classes. M, W and F (9:00 - 10:00 am), M and Th (6:15 - 7:15 pm) and Sat. (9:15 - 10:15 am) in the Welcome Center. $25 for unlimited classes for the month or $5 per class. This energetic group also participates in a number of service projects each year. Please contact Vicki Beatty with questions (803) 260-5817 or
vpbeatty@gmail.com
.
Would you like to help out by being an Usher, Greeter or Crew member? If you would like to enjoy fellowship in serving, join the FISH Team. Contact Deck Hudson, 803.359.5482 or email spursusc@aol.com.

Amazon Smile: When shopping on Amazon. com, please remember to go through smile.amazon.com. This sends donations to Saxe Gotha with each purchase.
Volunteers Needed for The Bereavement Ministry:
If you enjoy cooking, baking or serving others, please prayerfully consider volunteering to help with the Bereavement Ministry. We provide light food for receptions following funerals for Saxe Gotha members or a meal for family members on the day of a funeral. This could not happen without help from Saxe Gotha members. If you think you may be interested in helping with this much needed Ministry please call Vicki Williamson at 803-957-5068 for more information.
Flower Ministry: The presence of flowers in the Sanctuary on Sunday m
ornings brings added beauty and Glory to God during our weekly gatherings for worship. There is a notebook available on the podium in the Narthex to sign-up to provide flowers or you can contact Robin Wilkes at: 803-530-7603.
Renewal -
Don't forget to join the Scripture memory challenge,
Renewal. It's not too late to begin. For more details and to stay up to date, check out the Renewal Facebook page. All you need to do on the 1st and 15th of the month is post your name, city, state and scripture. Let's join together and fill our hearts with scripture!
Summer Youth Conferences:
Youth Retreat for Middle School Students. (June 25-29):
Black Mountain, NC. Register asap:
Click Here to Register.
Final payment due May 6.
RYM Colorado (June 11-16):
High School Youth Retreat. The RYM conference is now full. At this time, students that register will be put on a waiting list. Contact Mary Knobeloch with questions:
mknobeloch@saxegotha.org
.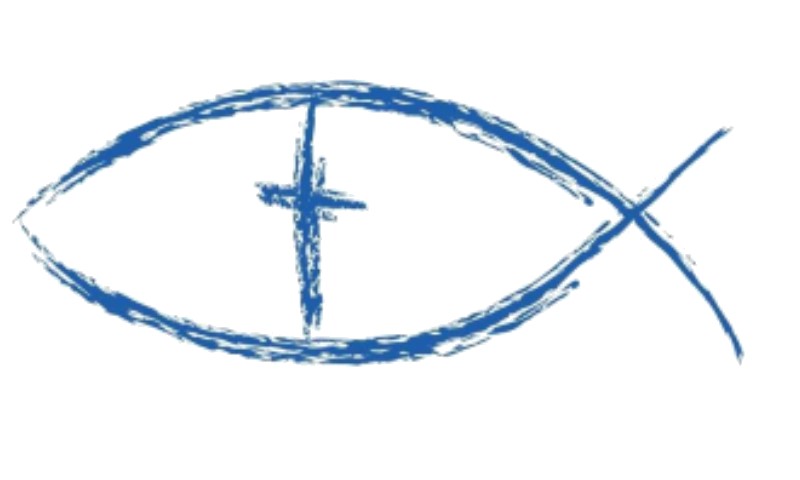 5/27: Team 2, 6/3: Team 3, 6/10: Team 4, 6/17: Team 5,
6/24: Team 6.


Lexington One Backpack Program:
Saxe Gotha will be partnering with Lexington School District One to support the Backpack Program. As a partner, we will help fill backpacks and send them to schools for weekly distribution to children who have great need. Each child identified as having need will receive a backpack filled with child-friendly, nutritious, easy-to-open food to last over the weekend.
Items Needed for Backpacks:
juice boxes
cereal/granola bars
snack crackers
single serving cereal boxes/bowls
raisins
peanut butter
fruit cups/pouches (please no applesauce cups)
pudding cups
oatmeal packets
If you, your family, SGPC circle or small group is interested in donating food or packing bags to assist with this Lexington One effort, please contact Holly Waldrip (
waldrip@sc.rr.com
). Also, you can place donations in the blue bin in the church main office. Thanks for caring for children in need in our community!
Stephen Ministry
is our congregation's one-to-one care
giving ministry. These connections are confidential and matched up by gender. God works through Stephen Ministers to plant a seed of hope and healing in a person whose life seems barren and forlorn because of crisis or tragedy. What do Stephen Ministers do? These individuals listen to people in need, explore feelings, pray, share Christ's love, maintain confidentiality, and attend to the care-giving process, while leaving the results to God. Stephen Ministers have big hearts. If you are feeling unloved or need a friend, contact Carol Perrin at (803)917-6690, the referral coordinator. Please know that your identity and requests are kept confidential.
Nailbenders meet at 8:00 a.m. (Second Saturday of the month) at the Lexington Chick-fil-A (5560 Sunset Blvd.) then leave from there to assist individuals in need. Everyone is welcome to help! Contact Keith Hall with questions: Nailbenders.sg@gmail.com.

Sermons Available Online: To listen to past sermons, please go to www.saxegotha.org/media.

Saxe Gotha Library: For a complete listing of the titles in the Saxe Gotha library, please click here.