Upcoming Events
Winter/Spring Classes 2018:
Click here to see the 2018 List of Classes for Adults, Youth and Children.
Wednesday nights have begun and Sunday nights begin January 21st.

Night of Prayer & Worship:
Friday, February 2 at 7:00 pm in the Light House. A fun, spirit filled contemporary worship event. No admission fee. Childcare provided for ages 3 and under. Please join us as the Lexington community comes together for prayer and worship!
Youth Sunday: February 4, One Service Sunday with Potluck in Gym
immediately following that service. During that potluck, there will be a silent auction to offset the youth summer conferences. Please visit the auction and bid on any items that you're interested in. If anyone has something that they would like to donate for this cause, please contact Justin Hall at the church:
jhall@saxegotha.org
.

Souper Bowl of Caring:
Monetary donations, benefiting LICS (Lexington Interfaith Community Services), will be collected in the gym during the potluck on Youth Sunday - February 4.
Everyone is invited to attend! Annual Valentine's Dinner:
Friday, February 9, (7:00 - 9 00 pm in the Light House, Doors open at 6:30). Celebrate Valentine's Day a little early with your special someone or with a group of friends while enjoying valet parking, a delicious meal and entertainment. There is no cost, however, all donations will benefit our SGPC high school youth conference (RYM) in Denver, Colorado this June. Childcare is available for children ages 5th grade and younger for parents attending the dinner. Childcare reservations required. Seating is limited, so please reserve your seat by February 4.
Parenting: Sex for God's Glory
- led by Joel Brantner - Room 145-
146 LH. This important class is to: warn parents with toddlers that this conversation begins at age 4, prepare parents with elementary aged children with what to say, encourage parents with teenagers with God's expectations, & support empty nesters engaged in the advanced battle. Where ever you are on the parenting timeline, this class is essential for you! This class will be held Jan. 21 through Mar. 11 (class will not be held on Feb. 11 or 18).
Multi-generational Mission Trip:
Join us April 1-7 (Spring Break)
for a multi-generational mission trip to Rockport, Texas. Our Next Generation Ministry has teamed up with our Adult Missions team to offer a domestic mission for families, adults and teenagers. Deadline to sign-up has been extended to January 28. To register online,
click here
. For more info, please contact Barry Morgan
bmorgan@gmka.com.

Elementary Children's Choir Auditions:
will be held on Sunday, January 21 at 5:30 pm in the sanctuary. Don't miss this exciting opportunity to be a part of our upcoming musical, Danny and the Shacks.
Lexington Medical Center FREE Health Assessments:
Monday,
March 26, 2018 (7:30 A.M. - 10:00 A.M. in Room 155 MB). Requires 12 hour fasting except water. Free Screening include: Blood Pressure Assessment, Glucose (blood sugar), and total Cholesterol testing. Must make an appointment, email Pansy Floyd
pfloyd@saxegotha.org
or call 359-7770.

Volunteer Needed to Coordinate Flowers for the Altar Table:
We need a person or two to volunteer to be the coordinator for the altar flowers in the sanctuary. Jan Harrison would be happy to train a new volunteer as she passes the torch.

Sermon Series: Jeremiah-The Weeping Prophet
What does it mean to have faith in a world of tremendous difficulty? How do we live out a life of faith when others don't? The prophet Jeremiah can help us answer these questions. Jeremiah had a hard life. God called him to preach to the people and tell them to repent but the message was rejected. His hometown plotted against him. He was persecuted and thrown into a cistern. His ministry yielded only two converts. Yet he believed and remained faithful to his Lord. Let's learn together what it means to serve the Lord in the face of hardship and rejection by studying this great prophet of God. A more in-depth class on Jeremiah will be offered on Sunday mornings and Wednesday evenings. The only book needed for this course is your Bible.


Renewal -
Don't forget to join the Scripture memory challenge,
Renewal. It's not too late to begin. For more details and to stay up to date, check out the Renewal Facebook page. All you need to do on the 1st and 15th of the month is post your name, city, state and scripture. Let's join together and fill our hearts with scripture!
Saxe Gotha Child Development Center Registration (2018-2019):
Preschool/Extended Care Registration for 2, 3 and 4 year olds will be open for Saxe Gotha members on January 30th. Current student registration has begun and registration is open to the public on February 5th. Summer/Afterschool Registration: Current Student (Mar. 5-16), Siblings (Mar. 19), Church Member & Prior Student (Mar. 20) and Registration Opens to Public (Mar. 23). Questions?
handrews@saxegotha.org
.

Mother's Morning Out begins February 6th!
For ages 3
months-2 years on Tuesdays and Thursdays from 9am-1pm. We are currently on a waitlist, but if you would like to be added to the list or receive information about upcoming semesters please contact Sara McCarter at
smccarter@saxegotha.org
or 359-7770 ext. 49.
Youth Before-School-Small-Groups
meet on Wednesday
mornings.
Middle School
- 6:40 - 7:25 am at Joel's house (108 Arnwood Court, 29072). Shuttle to school is available for middle school students. RSVP to Joel Brantner at
jbrantner@saxegotha.org
. Breakfast is available-no cost. Small Group Study:
Ephesians: What is the Gospel?
High School - 6:45 - 7:45 am at Chick-fil-A (across from church). Students need transportation to and from small group. You will have time to purchase your breakfast. Small Group Study: Book of 1 Corinthians.

Summer Youth Conferences:
The Edge (June 23-27):
Youth Retreat for Middle School students. Early bird registration ends on Jan. 14.
Click Here to Register for The Edge.
Belize Mission Trip Update: July 30 - August 6, 2018:
Have you been thinking about going on a mission trip? Do you want to find out more about Saxe Gotha's trip to Belize this summer?
An informatio
nal meeting will be held on Sunday, January 28 at 4:00 pm in the church library.
The dates for the trip are July 30 -
August 6, 2018. The cost of $1500 covers travel, lodging, food and needed supplies but does not include costs for passports, souvenirs, spending money and snorkeling/diving. The money can be paid in installments with the first $500 due on Feb 25, then April 2 and the final on June 4. Anyone under the age of 19 must be accompanied by a responsible adult. If you have questions or concerns, please contact Eve Barker at
evebarker@netscape.net
.

Wednesday Night Dinner at 5:30 in the gym and classes at 6:30.
Menu (Jan. 24): beef stew on cheese grits, slaw and dessert.
Menu (Jan. 31): chicken with wild rice, sweet corn, Asian slaw and dessert.
We have a number of Adult classes on Wednesday nights, Sunday nights and Monday mornings. Please click here for the full listing of
Adult Classes
. For the children's/youth ministry class, as well as some multi-generational classes, please click here:
Children's / Youth Classes
.

F.I.S.H Teams: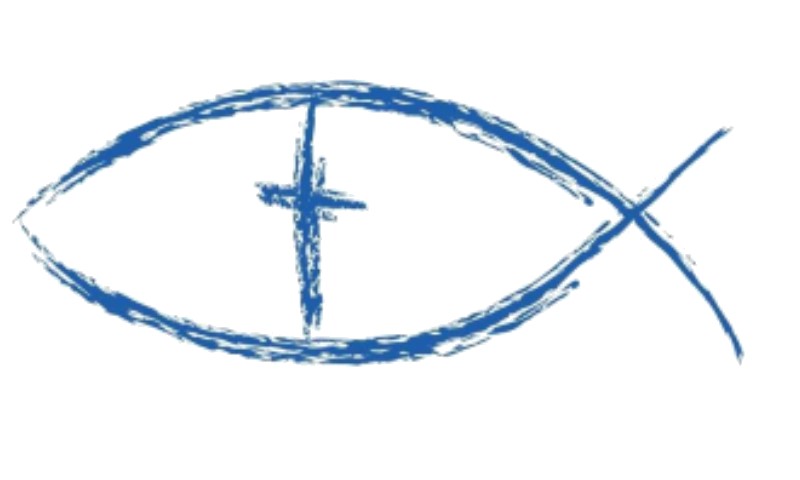 1/21: Team 2, 1/28: Team 3, 2/4: Team 4, 2/11: Team 5, 2/18: Team 6, 2/25: Team 1


Lexington One Backpack Program:
Saxe Gotha will be partnering with Lexington School District One to support the Backpack Program. As a partner, we will help fill backpacks and send them to schools for weekly distribution to children who have great need. Each child identified as having need will receive a backpack filled with child-friendly, nutritious, easy-to-open food to last over the weekend.
Items Needed for Backpacks:
juice boxes
cereal/granola bars
snack crackers
single serving cereal boxes/bowls
raisins
peanut butter
fruit cups/pouches (please no applesauce cups)
pudding cups
oatmeal packets
If you, your family, SGPC circle or small group is interested in donating food or packing bags to assist with this Lexington One effort, please contact Holly Waldrip (
waldrip@sc.rr.com
). Also, you can place donations in the blue bin in the church main office. Thanks for caring for children in need in our community!
---
If you like to knit, or would like to learn to knit, we invite you to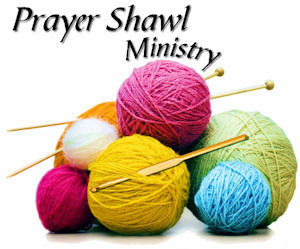 join the Prayer Shawl Ministry group. Meets on the 1st & 3rd Thursdays of the month in the Main Building, Room 154 from 10-11:30 am. Questions? Please call Polly Askew at 803-359-7263.


Sermons Available Online: To listen to past sermons - www.saxegotha.org/media.
Stephen Ministry
is our congregation's one-to-one care
giving ministry. These connections are confidential and matched up by gender. God works through Stephen Ministers to plant a seed of hope and healing in a person whose life seems barren and forlorn because of crisis or tragedy. What do Stephen Ministers do? These individuals listen to people in need, explore feelings, pray, share Christ's love, maintain confidentiality, and attend to the care-giving process, while leaving the results to God. Stephen Ministers have big hearts. If you are feeling unloved or need a friend, contact Jon Myers at (803)727-0322, referral coordinator for men, or Carol Perrin at (803)917-6690, the referral coordinator for women. Please know that your identity and requests are kept confidential.
Nailbenders meet at 8:00 a.m. (Second Saturday of the month) at the Lexington Chick-fil-A (5560 Sunset Blvd.) then leave from there to assist individuals in need. Everyone is welcome to help! Contact Keith Hall with questions: Nailbenders.sg@gmail.com.

Sermons Available Online: To listen to past sermons, please go to www.saxegotha.org/media.