Upcoming Events
Debt Free in Three Yard Sale:
The Saxe Gotha Yard Sale will be held on Saturday, July 21, from 7:00 am until 1:00 pm in the Atrium of the Lighthouse. The yard sale will benefit the Debt Free in Three program. Please consider shopping, volunteering, donating items and spreading the word.
Donation drop off is Monday-Friday, July 16-20 from 12:00 noon-8:00 pm in the Light House.
Contact: Kathy Seymour:
4kathys@gmail.com.

---
Youth Summer Wednesday Nights (6:30-7:30 pm):
July 25:
Saxe Gotha Gym- Throwback Dodgeball Tournament. Recruit neighbors and friends to put together a 4-man team.
Aug. 1:
Frankie's Fun Park- Bring some money for games, and we'll hang out.
-----------------------------------------------------------------------
July 20:
MS Lake Day
(click here to register)
July 27:
MS Late Night, 7:00-11:30 pm (Rising 6th-8th)
(click here to register)
July 30-Aug. 2: HS Local Mission Week
Aug. 3: HS Mystery Trip (Rising 9th-12th)
-------------------------------------------------------------------------------
Sunday Afternoon Small Groups: HS (4:00-5:00 pm, Café) and MS (5:30-6:30, Girls-Well, Boys-Café)
July 30-Aug. 2:
HS Local Mission Week
Aug. 3
: HS Mystery Trip (Rising 9th-12th)
-------------------------------------------------------------------------------
Sunday Afternoon Small Groups: HS (4:00-5:00 pm, Café) and MS (5:30-6:30, Girls-Well, Boys-Café)
---
Belize Mission Trip:
(July 30) The team will lead VBS in 2
villages and consists of Liz Carpenter, Jean Cochran, Alisa Dunovant, James Dunovant, Michelle Faust, Rebekah Flanagan, Jim Glatz, Jim Hickman, Gina Parades, Andrew Woodham, Bootsie Wynn and Eve Barker. We are asking for your prayers.
If you would like to make a donation,
we could use inflatable soccer balls, childrens soccer shirts, one new stethoscope, one new wrist blood pressure monitor and various school supplies such as crayons, pencils and glue sticks.
We would also like large, old suitcases that are in good working order (these will not be returned).
You can leave these items in the church office, but we need to have them all by Monday, July 23. You can contact Eve Barker at
evebarker@netscape.net
with questions or to let her know what you are planning to contribute.
---
Day ONE
is an event that will bring mothers and female caregivers
of students attending Lexington School District One schools together in prayer on the first day of school, Aug. 21. This community-wide event is from 9:00-10:00 am at Mt. Horeb UMC. Those who attend will also be given the opportunity to be a part of
Moms In Prayer International
, a non-denominational prayer ministry devoted to praying for students and their schools. Day ONE guests will be encouraged as they are surrounded by other women who desire to cover their children and their schools in prayer on Day ONE. Breakfast, fellowship and fun are on the menu!
Learn more about
Moms In Prayer International
and connect with other praying mothers in our school district. Register for the Day ONE Event and Childcare at:
---
Temporary Location Change for Nailbenders
:
Meet at 8:00 a.m. (Second Saturday of the month) at
the
Lexington IHOP
(while the Chick-fil-A at 5560 Sunset Blvd. is under construction) then leave from there to assist individuals in need. Everyone is welcome to help! Contact Keith Hall with questions:
Nailbenders.sg@gmail.com.
---
Church Directory Pictures This Fall!
Saxe Gotha is working with LifeTouch to create a Member Directory this fall. Every member will receive a print directory and access to an updated online and mobile directory. You will receive a free 8 x 10 photo of your family for participating in the photo session. Please take the time to get your photograph made - we would like all members to be included!

The photography sessions will be in LH Rooms 141-142 on the following dates:
September Dates:
Tues. 9-4-18 2-9pm
Wed. 9-5-18 2-9pm
Thurs. 9-6-18 2-9pm
Fri. 9-7-18 2-9pm
Sat. 9-8-18 10-5pm
October Dates:
Tues. 10-16-18 2-9pm
Wed. 10-17-18 2-9pm
Thurs. 10-18-18 2-9pm
Fri. 10-19-18 2-9pm
Sat. 10-20-18 10-5pm
---
YAMs July Events:
Tuesday, July 24 at 6:00 pm: The YAMs will have a service night with the Migrant Ministry. Come and serve the migrant workers from Batesburg-Leesville. Arrive at the church offices at 6:00 pm to ride the SGPC bus to Batesburg-Leesville Presbyterian Church. Contact Kalie Wehunt at 803-727-0696 for more information.

Mother's Morning Out
registration is now open!
Children 3 months-24 months join us for our upcoming semester starting September 11. We meet Tuesday through Thursday each week from 9:00 am-1:00 pm, but you can create your own schedule.
To register or find out more contact Sara McCarter at
smccarter@saxegotha.org
or 359-7770 ext. 49. To find out more about the program, please
click here
.
---
Classics - Senior's Summer Suppers & Speakers
meet on
Wednesday nights at 5:30 p.m. in Room 151 to share a meal (please bring your own bag meal). After the meal, we move to Room 152 for an interesting presentation. All Senior adults are welcome. Please come enjoy the fellowship. Reservations not required.
Weekly Speakers for Senior Summer Programs:
July 25: Zoo from the beginning to the present. Speaker: Jim Wilhide
Aug. 1: Carolina Backcountry: Speaker: John Poland
Aug. 8: Updates of computer/iphones, plus security/scams. Speaker: Mike Graves
Aug. 15: Wingard Nursery: type and care of container plants in our area. Speaker: TBD.


Movie Night:
Thursday, July 19 in Room 151 at 5:00 pm. Movie "The Choice" starring Benjamin Walker and Teresa Palmer begins at 5:30 pm. Bring appetizers or desserts to share with friends. Popcorn, iced tea and water will be provided. Reservations are not required.
---
Drive Thru Prayer:
3rd Tuesdays of the month,
8:00-9:00 am, SGPC Parking Lot. Join together as we love and support community members in need of prayer. We will need prayer warriors, enthusiastic sign holders and traffic directors. To Volunteer, contact Loretta Gobbel at 319-4608 or Pete Eckert at 608-9835 or email
missions@saxegotha.org
.
---
Summer Combined Sunday School:
(Through July 29) Room 151 MB,
9:45 -10:30 am. Any and all adults are welcome to join us, whether they go to Sunday school on a regular basis or not. We will study Colossians, along with the sermon series. Questions? Contact HH Coker at
hcoker@saxegotha.org
or 359-7770 ext. 40.
| | | |
| --- | --- | --- |
| Date: | Passage: | Topic: |
| July 22 | Col 4:2-18 | Together in Prayer |
| July 29 | | End of Class Social! |
---
Summer Choir Schedule:
July- Rehearsal on July 25.
August- Rehearsal on August 15. No rehearsals on August 1, 8 and 22.
Regular rehearsals resume on August 29.
Migrant Ministry Volunteers
will meet every Tuesday
evening until August 7. We need volunteers to serve meals and provide dessert. Anyone interested should meet at the SGPC church office at 6:00 pm on Tuesdays and ride the bus to Batesburg/Leesville. Note: Some of the rural roads may be too rough for your car. Contact Pete Eckert 608- 9835 or email:
missions@saxegotha.org
for additional information.
---
Fall Sermon Series and Small Groups: "We Were Made for
Relationships."
Starting September 9, we will begin a 6-week study "40 Days of Love" by Rick Warren. We would like to put together a list of small group leaders and locations, much like we did for "40 Days in the Word" a few years ago. Please let Helen Harrison Coker know if you are able to lead a group:
hcoker@saxegotha.org
. There is a leaders guide and video lesson for each week, so all you really need is a location (home, office, school) to host a small group.
Usher Ministry: Would you like to help out by being an
Usher, Greeter or Crew member? If you would like to enjoy fellowship in serving, join the FISH Team. Contact Deck Hudson 359-5482 or email spursusc@aol.com.


Amazon Smile: When shopping on Amazon. com, please remember to go through smile.amazon.com. This sends donations to Saxe Gotha with each purchase.
Volunteers Needed for The Bereavement Ministry:
If you enjoy cooking, baking or serving others, please prayerfully consider volunteering to help with the Bereavement Ministry. We provide light food for receptions following funerals for Saxe Gotha members or a meal for family members on the day of a funeral. This could not happen without help from Saxe Gotha members. If you think you may be interested in helping with this much needed Ministry please call Vicki Williamson at 803-957-5068 for more information.
Flower Ministry: The presence of flowers in the Sanctuary on Sunday m
ornings brings added beauty and Glory to God during our weekly gatherings for worship. There is a notebook available on the podium in the Narthex to sign-up to provide flowers or you can contact Robin Wilkes at: 803-530-7603.
Renewal -
Don't forget to join the Scripture memory challenge,
Renewal. It's not too late to begin. For more details and to stay up to date, check out the Renewal Facebook page. All you need to do on the 1st and 15th of the month is post your name, city, state and scripture. Let's join together and fill our hearts with scripture!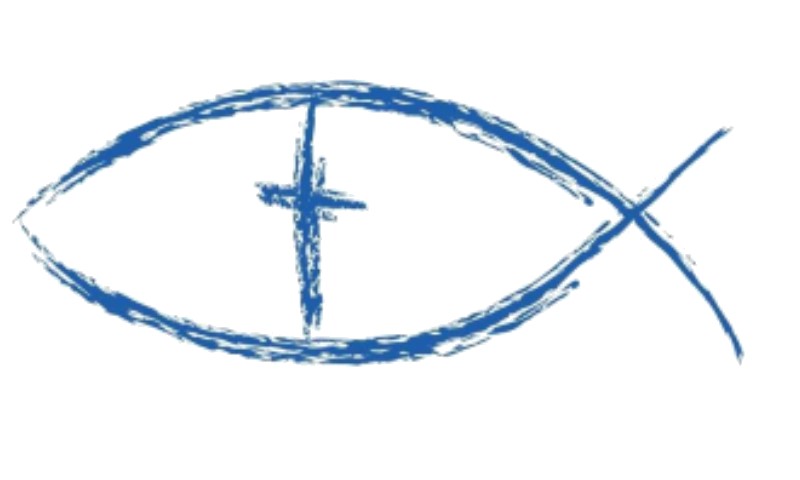 F.I.S.H Teams: 7/22: Team 4, 7/29: Team 5, 8/5: Team 6, 8/12: Team 1, 8/19: Team 2, 8/26: Team 3.
Lexington One Backpack Program:
Saxe Gotha will be partnering with Lexington School District One to support the Backpack Program. As a partner, we will help fill backpacks and send them to schools for weekly distribution to children who have great need. Each child identified as having need will receive a backpack filled with child-friendly, nutritious, easy-to-open food to last over the weekend.
Items Needed for Backpacks:
juice boxes
cereal/granola bars
snack crackers
single serving cereal boxes/bowls
raisins
peanut butter
fruit cups/pouches (please no applesauce cups)
pudding cups
oatmeal packets
If you, your family, SGPC circle or small group is interested in donating food or packing bags to assist with this Lexington One effort, please contact Holly Waldrip (
waldrip@sc.rr.com
). Also, you can place donations in the blue bin in the church main office. Thanks for caring for children in need in our community!
Stephen Ministry
is our congregation's one-to-one care
giving ministry. These connections are confidential and matched up by gender. God works through Stephen Ministers to plant a seed of hope and healing in a person whose life seems barren and forlorn because of crisis or tragedy. What do Stephen Ministers do? These individuals listen to people in need, explore feelings, pray, share Christ's love, maintain confidentiality, and attend to the care-giving process, while leaving the results to God. Stephen Ministers have big hearts. If you are feeling unloved or need a friend, contact Carol Perrin at (803)917-6690, the referral coordinator. Please know that your identity and requests are kept confidential.
Temporary Location Change for Nailbenders:
Meet at 8:00 a.m. (Second Saturday of the month) at
the

Lexington IHOP

(while the Chick-fil-A at 5560 Sunset Blvd. is under construction) then leave from there to assist individuals in need. Everyone is welcome to help! Contact Keith Hall with questions: Nailbenders.sg@gmail.com.

Sermons Available Online: To listen to past sermons, please go to www.saxegotha.org/media.

Saxe Gotha Library: For a complete listing of the titles in the Saxe Gotha library, please click here.