Upcoming Events
Wednesday Night Dinner at 5:30 and Classes at 6:30:
Menu (Oct. 17): Chicken tetrazzini, spinach salad and bread pudding.
Cost: Adults $5, Kids 3-11 $3, Family Max of $20. Make reservations by completing the tear-off form on the bulletin or call the church office 359-7770 by noon on Monday.
Online Dinner Reservations:
---
Fall Festival 2018: Sunday, Oct. 28 (4:00-6:00 pm). Join us for family style fun and fellowship!
Trunk or Treat, Cakewalk, Carnival Games and Inflatables! Wear your Favorite Costume! Join us for the Fun! Please invite friends and family to this FREE Event which is Open to Community!
---
October is Pastor Appreciation Month:
Please pray for our pastors and do special things for them.

The Front Office is now closed on Fridays.
The Change for Sudan collection was $4,156.50. Thank you for your generosity!
Friendship Dinner: (Friday, Oct. 19) VOLUNTEERS NEEDED.

We will start decorating the gym at 4:30 and should be finished with clean up around 7:30. If you feel like wearing a Halloween Costume or something with a Fall theme, that would be fun. Mt. Horeb Handbell Choir will be playing some music from The Wizard Of Oz for our entertainment. Please mark Dec. 7th on your calendars for our big Christmas Party. Please contact Kathy Seymour with questions: 4kathys@gmail.com.

New/Upcoming Wed. Night Class: "Pursuing Godliness in a Godless
World" Beginning Oct. 17, Room 155 MB, 6:30 - 7:30 pm. Childcare provided. As Christians, we are all on a journey to look more like our Savior. It can be too easy for us to slip back into behaviors that do not represent Christ, which is why we must live intentionally each and every day. This is the big message of the little book of Titus. Come explore one of Paul's letters to learn why we must do good works. Only book needed is your Bible. Contact Helen Harrison Coker with questions: hcoker@saxegotha.org.

ACE Jamaica Summer Mission Trip: High Schoolers (current 9-
12th graders) will serve July 20-27. The cost of this trip is $1,650. The price may go down if less expensive flights are available, but it will not go up. To find out more, click here and to register, click here. Please register by submitting an ACE Jamaica Trip application with a deposit of $200 by October 25. Questions, Mary Knobeloch: mknobeloch@saxegotha.org.

Fall Sermon Series & Small Groups:
We Were Made for Relationships---a 6-week study "40 Days
of Love" by Rick Warren. If you would like to participate in a small group, please see HH or sign-up here:
saxegotha.churchcenter.com/groups/40-days-of-love
.
Wild Game Night:
Tuesday, November 6 (Saluda Shoals Park, Cat Tail
Shelter) An evening of food and fellowship for men. Tickets $10 at the door. Contact: Gable Dulin 803-318-9544.




Hurricane Relief:
We remember our brothers and sisters in North and South Carolina who are clinging to Jesus as they endure hardship and strive to rebuild their lives following the historic floods. You can contribute to the relief efforts by making a donation to Saxe Gotha designated to the Mission Initiative Fund.
---
High School and Middle School Basketball Sign-Ups:
Ages: 12 - 14 years as of Sept. 1 for middle school and 15 - 17 years for high school. Cost is $40 per player, plus an additional $25 if player needs a reversible game jersey. Teams will play against other church teams in the area.
Play will be conducted in a Christian atmosphere and will emphasize good sportsmanship and team cooperation.
Registration deadline is Friday, Oct. 26 for high school and Friday, Nov. 2 for middle school; or until allotted spaces are filled.
Registration fees must accompany completed
Basketball Registration Form
. Make checks payable to Saxe Gotha Presbyterian Church and mail to SGPC Attn: Boys Basketball, 5503 Sunset Blvd., Lexington, SC 29072.
Practice began on Sunday, Oct. 7 at Saxe Gotha Presbyterian Church gym. MS boys will practice from 1:00 - 2:30 pm. HS boys will practice from 2:30 - 4:00 pm.
---
Memory Café
(Last Thursday of the month, 10:30-11:30 am in the LightHouse) provides a gathering place for friends with Alzheimer's (or other dementias), along with their caregivers and families, to relax and enjoy
socialization, refreshments, discussion and Christ-centered encouragement. Contact Jennifer Dever:
jdever@saxegotha.org
or 359-7770 ext. 63 if you are interested in volunteering or attending.
Moe's Night Benefiting Missions:
Please join us at Moe's in Lexington on
Thursday, October 25 for an all day fundraiser benefiting our youth mission trips. All you have to do is say "Saxe Gotha" when you pay for your meal and 10% of your bill will be donated to benefit the SG youth mission trips for summer 2019. Contact Lori Lowman with questions:
Operation Christmas Child Packing Party:
The packing party will now be held on Sunday, November 11, 2018 with dinner from 5:00-5:45 in the gym and the shoe box packing will be from 6:00-7:30 pm.
The guest speaker for the evening will be our very own, Gina Parades. To see her testimony, please
click here
.

Operation Christmas Child Packing Party is coming soon and we need your help filling over 500 boxes in less than an hour.

We are asking for donations of the following items:
543 packs of crayons (24 per pack)
392 combs or brushes
50 bars of Ivory soap
1500 filler toy items: ex. slinky, flashlights, small calculator, play bracelets, toy cars/trucks/boats, happy meal toys, yo-yo, harmonica, collapsible water bottle, watches.
Please place donations in the blue bin in the main office area or give directly to a Next Gen Staff member. We also would like to challenge each family to not only come to the packing party but to pack your own personal shoe box as a family. Each shoe box spreads the gospel of Jesus Christ to a child and each and every box packed and sent is another child that will hear of God's amazing love for them. Don't just depend on the packing party this year, have fun AND make a difference with your family by packing your own shoe box today! Contact Lori Lowman with questions:
llowman@saxegotha.org
.
Sign-up to Volunteer for Operation Christmas Child:

---
Discovery Class -
Sun., Oct. 21 and 28 (9:45 - 10:45 am, Light House
Café) We invite new members and active guests to discover your spiritual gifts, what it means to be a Presbyterian and how to "Give God Joy" as a fully engaged member of Saxe Gotha Presbyterian Church! Periodically throughout the year, SGPC offers a Discovery Class to help new members and guests get plugged into Saxe Gotha. The class lasts for about an hour, but it is extremely helpful in introducing individuals to all aspects of our church and its ministries.
Please contact Renee Starnes at
rstarnes@saxegotha.org
or (803-359-7770, ext. 37) if you would like to attend.
---
SuperStart Preteen Worship Conference:
(Oct. 19-20 in Duluth, GA)
This overnight event is specifically designed for 4th and 5th graders as the demand for preteen-specific ministry has continued to increase within America's churches over the past decade. They need teaching that is specific to their age group - not too young (or "boring," as they would say it) and not too old. CIY's SuperStart exists to help fill the void for this age group, and to come alongside the church in a fun, inventive way to reach students that are often overlooked.

WANTED:
A few good women to provide one dish per month to the Sistercare
shelter in West Columbia. Contact Stacey Rowlette for further information: 803-312-5570 or
srowlette@sc.rr.com
.
Prayer Shawl Ministry:
If you like to knit, or would like to learn to knit, this group is for you. Meets on the 1st & 3rd Thursdays of the month in the MB, Room 154 (10:00-11:30 am). Questions? Please call Polly Askew at 803-359-7263.





Memory Café
(Last Thursday of the month, 10:30-11:30 am in the LightHouse) provides a gathering place for friends with Alzheimer's (or other dementias), along with their caregivers and families, to relax and enjoy
socialization, refreshments, discussion and Christ-centered encouragement. Contact Jennifer Dever:
jdever@saxegotha.org
or 359-7770 ext. 63 if you are interested in volunteering or attending.

Temporary Location Change for Nailbenders
:
Meet at 8:00 a.m. (Second Saturday of the month) at
the
Lexington IHOP
(while the Chick-fil-A at 5560 Sunset Blvd. is under construction) then leave from there to assist individuals in need. Everyone is welcome to help! Contact Keith Hall with questions:
Nailbenders.sg@gmail.com.
---
Church Directory Pictures This Fall!
Saxe Gotha is working with LifeTouch to create a Member Directory this fall. Every member will receive a print directory and access to an updated online and mobile directory. You will receive a free 8 x 10 photo of your family for participating in the photo session. Please take the time to get your photograph made - we would like all members to be included!

The photography sessions will be in LH Rooms 141-142 on the following dates:
October Dates:
Tues. 10-16-18 2-9pm
Wed. 10-17-18 2-9pm
Thurs. 10-18-18 2-9pm
Fri. 10-19-18 2-9pm
Sat. 10-20-18 10-5pm
November Dates: (NEW)
Wed. 11-28-18 2-9pm
Thurs. 11-29-18 2-9pm
To book an appointment for your Saxe Gotha Directory photography session:
(Oct. 16-20, Nov. 28-29)
---
Drive Thru Prayer: October 16, 3rd Tuesday of the month,
7:00-8:00 am, SGPC Parking Lot. Join together as we love and support community members in need of prayer. We will need prayer warriors, enthusiastic sign holders and traffic directors. To Volunteer, contact Loretta Gobbel at 319-4608 or Pete Eckert at 608-9835 or email
missions@saxegotha.org
.


Usher Ministry:

Would you like to help out by being anUsher, Greeter or Crew member?
If you would like to enjoy fellowship in serving, join the FISH team. Contact Deck Hudson 359-5482 / email
spursusc@aol.com
.




Amazon Smile: When shopping on Amazon. com, please remember to go through smile.amazon.com. This sends donations to Saxe Gotha with each purchase. There is a special AmazonSmile promotion period coming up from October 29-November 2. This is Amazon's largest bonus donation to date, and it is a great opportunity for Saxe Gotha to increase its AmazonSmile donations.


Volunteers Needed for The Bereavement Ministry:
If you enjoy cooking, baking or serving others, please prayerfully consider volunteering to help with the Bereavement Ministry. We provide light food for receptions following funerals for Saxe Gotha members or a meal for family members on the day of a funeral. This could not happen without help from Saxe Gotha members. If you think you may be interested in helping with this much needed Ministry please call Vicki Williamson at 803-957-5068 for more information.

Flower Ministry: The presence of flowers in the Sanctuary on Sunday m
ornings brings added beauty and Glory to God during our weekly gatherings for worship. There is a notebook available on the podium in the Narthex to sign-up to provide flowers or you can contact Robin Wilkes at: 803-530-7603.
Renewal -
Don't forget to join the Scripture memory challenge,
Renewal. It's not too late to begin. For more details and to stay up to date, check out the Renewal Facebook page. All you need to do on the 1st and 15th of the month is post your name, city, state and scripture. Let's join together and fill our hearts with scripture!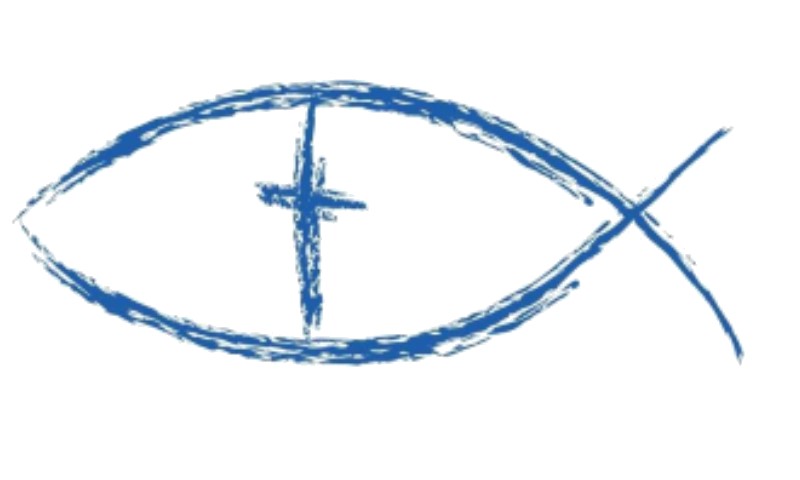 F.I.S.H Teams: 10/7: Team 3, 10/14: Team 4, 10/21: Team 5, 10/28: Team 6.
Lexington One Backpack Program: (Club 45 is packing on Sept. 30)
Saxe Gotha partners with Lexington School District One to support the Backpack Program. As a partner, we fill backpacks and send them to schools for weekly distribution to children who have great need. Each child identified as having need receives a backpack filled with child-friendly, nutritious, easy-to-open food to last over the weekend.
Items Needed for Backpacks:
juice boxes
cereal/granola bars
snack crackers
single serving cereal boxes/bowls
raisins
peanut butter
fruit cups/pouches (please no applesauce cups)
pudding cups
oatmeal packets
If you, your family, SGPC circle or small group is interested in donating food or packing bags to assist with this Lexington One effort, please contact Holly Waldrip (
waldrip@sc.rr.com
). Also, you can place donations in the blue bin in the church main office. Thanks for caring for children in need in our community!
Stephen Ministry
is our congregation's one-to-one care
giving ministry. These connections are confidential and matched up by gender. God works through Stephen Ministers to plant a seed of hope and healing in a person whose life seems barren and forlorn because of crisis or tragedy. What do Stephen Ministers do? These individuals listen to people in need, explore feelings, pray, share Christ's love, maintain confidentiality, and attend to the care-giving process, while leaving the results to God. Stephen Ministers have big hearts. If you are feeling unloved or need a friend, contact Carol Perrin at (803)917-6690, the referral coordinator. Please know that your identity and requests are kept confidential.
Sermons Available Online: To listen to past sermons, please go to www.saxegotha.org/media.

Saxe Gotha Library: For a complete listing of the titles in the Saxe Gotha library, please click here.