Upcoming Events
Annual Valentines Dinner: Friday, February 15 (7:00 - 9:00 pm in the Light House, Doors open at 6:30 pm). Celebrate Valentines Day with your special someone or with a group of friends while enjoying valet parking, a delicious meal and entertainment (including door prizes and a raffle). There is no cost, however, all donations will benefit our SGPC High School Summer Missions. Childcare is available for children ages 5th grade and younger for parents attending the dinner. Childcare reservations required.
Menu: Appetizers, Chicken Parmesan, pasta, salad, bread and dessert.
Registration is now closed.

---
Wednesday Night Dinner at 5:30 and Classes at 6:30:
Menu (Feb. 20): Black eye pea jambalaya, slaw, cornbread and peach dumplings.
Menu (Feb. 27): Ham, green beans, scalloped potatoes and desert.
Menu (March 6): Baked chicken, salad, mashed red potatoes and dessert.
Cost: Adults $5, Kids 3-11 $3, Family Max of $20. Make reservations by completing the tear-off form on the bulletin, call the church office 359-7770 by noon on Monday or make online reservations.
Online Reservations:
---
Senior Adult Luncheon:
Thursday, February 21 at 11:30 am in
Room 151 (near kitchen). Cost: $7 per person payable at the door. Lunch will be catered. There will be a presentation on "Coins of The Bible" by Wayne Damron immediately following lunch in the Library (Room 152). You will be able to pass around authentic Shekels, Half Shekels, Widow's Mites and Tribute Pennies.
Invite your friends to come with you!
Reservations required by February 19. Please call Pansy at 359-7770, ext. 11 or email
pfloyd@saxegotha.org
.
The Church Office will be closed on Monday, February 18 in observance of Presidents' Day.

Modgnik - High School Spring Retreat:
March 29-31 (Bonclarken, Flat Rock, NC) This spring, our High
Schoolers will be joining other Christian brothers and sisters at Modgnik. Cost: $150.00 and a deposit of $75.00 is due by March 3. To register:
click here
.

MIX - Middle School Summer Conference:
(July 1-5, Lake Yale, FL)
Hosted by CIY (the same group that hosts Superstart). Cost: $450, but if you sign-up before March 6, you'll receive a discount of $25 for Early-Bird Registration. This event is open to all current 5th through 8th graders. A $100 deposit is required to finalize your registration. To register:
click here
.


Senior Adult Dinner & LCCS Concert:
Friday, March 1st at 6:00
pm in Room 151 followed by the LCCS Concert at 7:30 pm in the Sanctuary. Dinner $8/Concert $12 to be paid separately.
Reservations required by Tuesday, February 26. Contact Pansy at 359-7770, ext. 11 or
pfloyd@saxegotha.org
.
Lexington County Choral Society presents:
"Celebrate Life" Mardi
Gras More.

Special guests - The Dick Goodwin Jazz Ensemble. Friday, March 1, 2019 at 7:30 pm. In the SGPC Sanctuary.
Tickets available at the door.



Would you like to be a part of Stephen Ministries?

We will be
training new members soon. Stephen Ministry is a one-to-one lay caring ministry that talks individually with those that are in need. If you would like to become a Stephen Minister please email Renee' Starnes at
Rstarnes@saxegotha.org
or call 359-7770, ext. 37 to sign-up. Your experiences and compassion are gifts to be shared.


Covered with God's Love Blankets:
Free soft blankets available for
any seriously ill child or a child who has lost a parent or sibling. Call Patti Schmitz at 803-467-6379 or Renee Starnes at SGPC office 803-359-7770 ext. 37 or
rstarnes@saxegotha.org
.




The Church Office will be closed on Monday, February 18 in observance of Presidents' Day.

Lexington Medical Center FREE Health Assessments:
Monday,
March 25 (7:30 - 9:30 am in Room 155 MB). Requires 12 hour fasting except water.
Free screening includes: Blood Pressure Assessment, Glucose (blood sugar), and total Cholesterol testing. Must make an appointment, email Pansy Floyd at
pfloyd@saxegotha.org
or call 359-7770, ext. 11.
Save–the-Date: Youth Sunday - February 24. Two services: 8:30 and 11:00 am.
Vacation Bible School will be held June 24-28, 2019.
Church Yard Sale: July 27.
Sacred Parenting: Wednesday Nights, Starting February 13 from
6:30-7:30 pm (LH, Room 130) for Parents of All Ages. Join Pastor Patrick for this six-week study walking through author Gary Thomas' group study...it just might help you look at parenting from a different perspective! The class focus on the following question: "What if one of God's primary intentions for you as a parent isn't about successfully raising perfect children, but about you becoming more holy?" Patrick will provide handouts, and you should bring your Bible.
Caring Connections Brotherhood:
Men - looking for a local band
of brothers? Then check out the Caring Connections Brotherhood. This group of gentlemen meets weekly to provide fellowship and support for men in our church family and in the greater community. Join them each Tuesday at 12:00 noon at the Flight Deck Restaurant here in Lexington (109-A Old Chapin Rd.) The Brotherhood does more than just meet for lunch and laughter - on occasion they also have special speakers, take day excursions and visit other men who are homebound. To get involved in the Caring Connections Brotherhood, please contact: Mike Graves (703-481-8166) or at
digger7006@yahoo.com.

---
Saxe Gotha Child Development Center Positions Available:
The
CDC is looking for individuals who love working with children from K5-5th grade. The hours are Monday-Friday, 2:30-5:30. Please contact Hope Andrews for more information at handrews@saxegotha.org or 803-359-2058.

Saxe Gotha Child Development Center Registration is now open for all children.
---
Mission Trip to Belize:
We had a wonderful turnout for our first
Belize meeting on Sunday. If you were unable to make the meeting and you are still interested in being a part of the team, please contact Eve Barker at
evebarker@netscape.net
or you can click here to
register online.
---
Sistercare:
Looking for a Few Good Women! The Sistercare
Ministry provides dinner for 20-25 women and their children to the West Columbia shelter. If you are willing to furnish one dish, once a month for this vital ministry, please contact Stacey Rowlette, 803-312-5570,
srowlette@sc.rr.com
.
---
Come Join us for the 2019 Saxe Gotha Golf Tournament at the Golden Hills Country Club.
Time: 10:00 am Registration, 11:00 am Shotgun Start
Format: 4 person Captain's Choice
Cost: $75/person OR $300/4-person team
Prizes: Hole in One, Longest Drive & Closest to the Pin
Fellowship Dinner follows on the patio by the Golden Hills Clubhouse with raffle and prizes awarded. All proceeds benefit SGPC to help reduce building debt. Make checks payable to SGPC with GOLF noted. Come join the fun!
---
Mother's Morning Out Spring Registration is open!
Children 3 months - 24 months join us for our upcoming semester starting February 5. We meet Tuesday through Thursday each week from 9:00 am - 1:00 pm, but you can create your own schedule. To register or find out more, contact Sara McCarter at
smccarter@saxegotha.org
or 359-7770 ext. 49.
Click here for the full program brochure.

Unclaimed Free Directory Pictures:
We have many unclaimed pictures. Please stop by the church office and pick up your family's free LifeTouch 8x10 picture.
Memory Café
(Next Meeting will be February 28) Last Thursday of the month, 10:30-11:30 am in the Light
House Atrium) provides a gathering place for friends with Alzheimer's (or other dementias), along with their caregivers and families, to relax and enjoy socialization, refreshments, discussion and Christ-centered encouragement. Contact Jennifer Dever:
jdever@saxegotha.org
or 359-7770 if you are interested in volunteering or attending.
WANTED:
A few good women to provide one dish per month to the Sistercare
shelter in West Columbia. Contact Stacey Rowlette for further information: 803-312-5570 or
srowlette@sc.rr.com
.
Prayer Shawl Ministry:
If you like to knit, or would like to learn to knit, this group is for you. Meets on the 1st & 3rd Thursdays of the month in the MB, Room 154 (10:00-11:30 am). Questions? Please call Polly Askew at 803-359-7263.




Temporary Location Change for Nailbenders
:
Meet at 8:00 a.m. (Second Saturday of the month) at
the
Lexington IHOP
(while the Chick-fil-A at 5560 Sunset Blvd. is under construction) then leave from there to assist individuals in need. Everyone is welcome to help! Contact Keith Hall with questions:
Nailbenders.sg@gmail.com.
Drive Thru Prayer:
(February 19 , 3rd Tuesday of the month) 7:15-8:15
am, SGPC Parking Lot. Join together as we love and support community members in need of prayer. We will need prayer warriors, enthusiastic sign holders and traffic directors. In January, despite the cold a misty weather, 11 volunteers came and 8 cars stopped in. One person event took the time to call the church office praise this ministry. To Volunteer, contact Loretta Gobbel at 319-4608 or Pete Eckert at 608-9835 or email
missions@saxegotha.org
.

Usher Ministry:

Would you like to help out by being anUsher, Greeter or Crew member?
If you would like to enjoy fellowship in serving, join the FISH team. Contact Deck Hudson 359-5482 / email
spursusc@aol.com
.
Flower Ministry:
The presence of flowers in the Sanctuary on
Sunday mornings brings added beauty and Glory to God during worship. There is a notebook available on the podium in the Narthex to sign-up to provide flowers or you can contact Robin Wilkes at: 803-530-7603. Also, Robin will deliver the flowers to the nursing home of your choice if you do not have plans for them after the service.


Amazon Smile:
Did you know that when shopping Amazon they
will make a donation to Saxe Gotha that will go towards Debt Free in Three, with no additional cost to you? The only requirement is to go through
smile.amazon.com
instead of Amazon.com and choose Saxe Gotha as your charity of choice. AmazonSmile is the same Amazon you know. Same products, same prices, same service, but with each purchase you help reduce the debt.

Volunteers Needed for The Bereavement Ministry:
If you enjoy cooking, baking or serving others, please prayerfully consider volunteering to help with the Bereavement Ministry. We provide light food for receptions following funerals for Saxe Gotha members or a meal for family members on the day of a funeral. This could not happen without help from Saxe Gotha members. If you think you may be interested in helping with this much needed Ministry please call Vicki Williamson at 803-957-5068 for more information.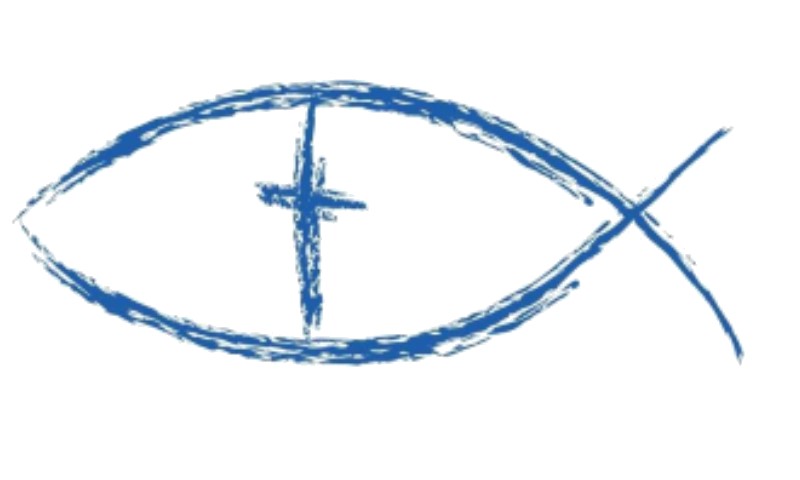 F.I.S.H Teams: 2/17: Team 4, 2/24: Team 5, 3/3: Team 6, 3/10: Team 1, 3/17: Team 2, 3/24: Team 3, 3/31: Team 4.
Lexington One Backpack Program: (Club 45 is packing on Sept. 30)
Saxe Gotha partners with Lexington School District One to support the Backpack Program. As a partner, we fill backpacks and send them to schools for weekly distribution to children who have great need. Each child identified as having need receives a backpack filled with child-friendly, nutritious, easy-to-open food to last over the weekend.
Items Needed for Backpacks:
juice boxes
cereal/granola bars
snack crackers
single serving cereal boxes/bowls
raisins
peanut butter
fruit cups/pouches (please no applesauce cups)
pudding cups
oatmeal packets
If you, your family, SGPC circle or small group is interested in donating food or packing bags to assist with this Lexington One effort, please contact Holly Waldrip (
waldrip@sc.rr.com
). Also, you can place donations in the blue bin in the church main office. Thanks for caring for children in need in our community!
Stephen Ministry
is our congregation's one-to-one care
giving ministry. These connections are confidential and matched up by gender. God works through Stephen Ministers to plant a seed of hope and healing in a person whose life seems barren and forlorn because of crisis or tragedy. What do Stephen Ministers do? These individuals listen to people in need, explore feelings, pray, share Christ's love, maintain confidentiality, and attend to the care-giving process, while leaving the results to God. Stephen Ministers have big hearts. If you are feeling unloved or need a friend, contact Carol Perrin at (803)917-6690, the referral coordinator. Please know that your identity and requests are kept confidential.
Sermons Available Online: To listen to past sermons, please go to www.saxegotha.org/media.

Saxe Gotha Library: For a complete listing of the titles in the Saxe Gotha library, please click here.